Our 2022 Cyber/Holiday Sales Event Is Here!
Event Day:Saturday, November 19th, 11AM to 2PM

Cyber Sale:Begins NOW to Wednesday, November 23.

We are so happy to offer:
FREE Classes at our Studio
Discounted Programs
Gift Packages
Apparel
Training Gear
Karate & Krav Maga Gift Certificates
Gifts for your Martial Artist and more!
Holiday Event FREE Class Schedule
With Guest Registration Links:
Saturday, November 19

* 11-11:45 AM: FREE Family Karate Class
Guest Registration: For Ages 6 & Up Only


* 12-1 PM: FREE Krav Maga WEAPONS Workshop
Guest Registration: For Ages 16+ Only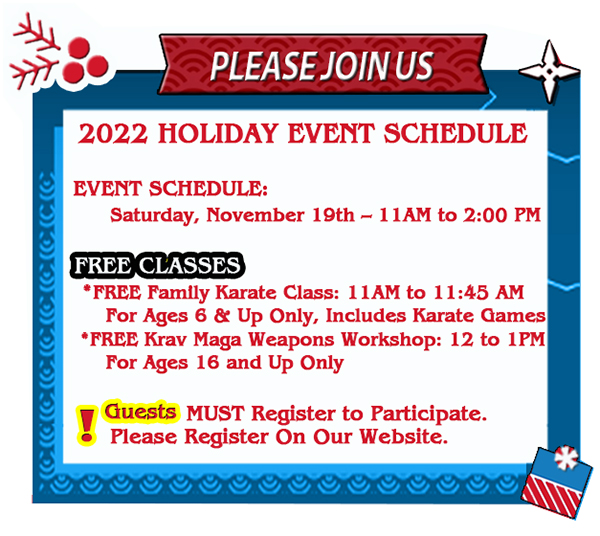 Sale Pricelist:

Click on graphic below for link to save or print.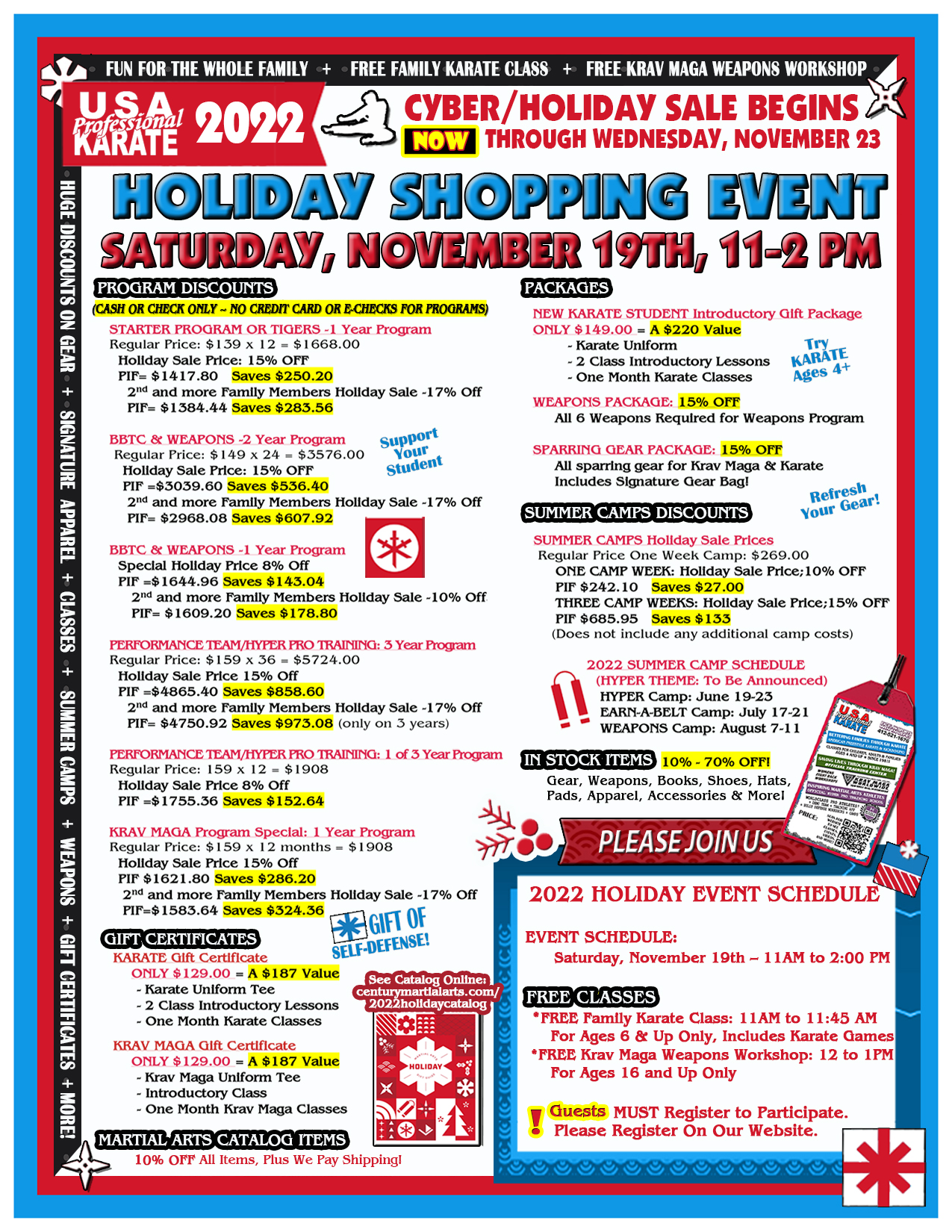 E-Catalog and Order Form:

Just click the catalog picture below to the turn-page Century E-Catalog.
WHY?
We are giving an additional 10% OFF on everything in
the catalog AND we will pay for the shipping!
Century's cut-off date for any customized items such as
Student's Named Belt Rack, etc. is Nov. 21st.
Many Century Products are in stock and available at our
Event on or before Saturday for up to 70% OFF!
Bring your Order Form to the Holiday Sales Event
and we can take your Order at the Front Desk.
Karate and Krav Maga New Student
Gift Certificates/Packages/2022 Summer Camps: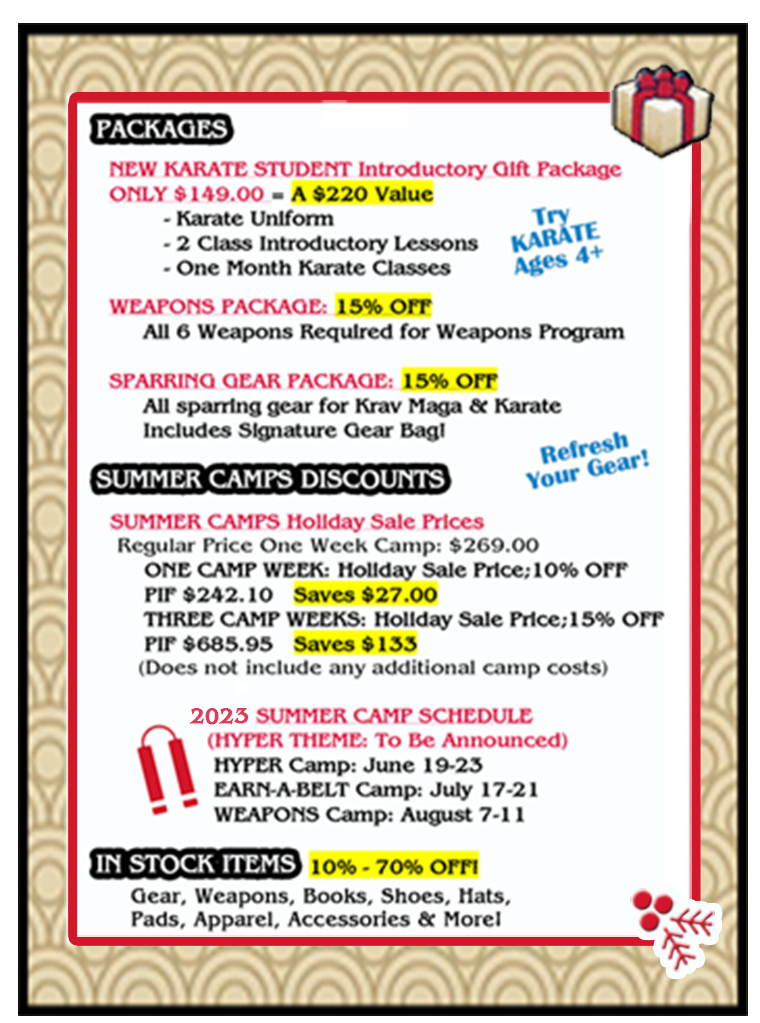 Click Below To 2023 Camps Discount Packages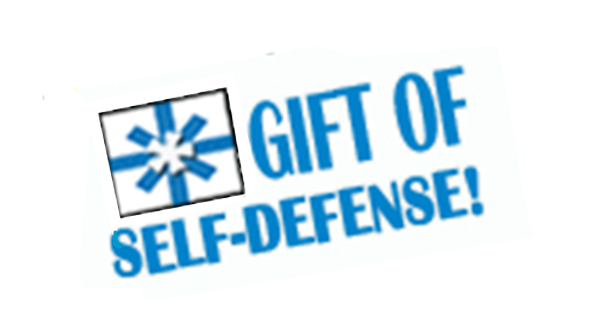 Click on Certificate Pictures below
to Learn More or Purchase
KARATE New Student Intro Package

ONLY $149, SAVES $70
KARATE Gift Certificate

ONLY $129, SAVES $58


KRAV MAGA Gift Certificate

ONLY $129, SAVES $58
the Event, Check out In Stock Items 10-70% OFF!
🎁Karate, Krav Maga and Hyper Pro Training:
Gear
Weapons
Books
Shorts
Shoes
Pads
Hats
and more!
Hope To See You There!