USA Professional Karate Studio is holding an Open House
on Saturday, January 21, 2023!
Try out a FREE Intro to Krav Maga, a FREE Intro Krav Maga FIT and a FREE Intro to Karate Classes, win awesome prizes, and get the best membership deal that we'll offer all year!
Our mission is to develop students with strong, healthy minds and bodies, and the ability to defend themselves and their loved ones. We have decades of experience, and we know what it takes to achieve your goals and transform your life. It takes consistency, discipline, a never-give-up mindset, and a supportive community to keep you coming back.

Come to our Open House and meet our instructor staff, take FREE Classes, and check out our clean, beautiful and enlarged facility, located in Squirrel Hill.
All Classes Require Registration. No experience necessary! Did we mention there will be prizes?

WHAT:
USA Professional Karate Studio & Krav Maga Training Center OPEN HOUSE
WHERE:
USA Professional Karate Studio, 2345 Murray Ave. Suite 100, Pittsburgh, PA 15217 [Google Maps link]
WHEN:
Saturday, January 21, 2023: 9:30 am to 1:30 pm
CLASSES:
10:00-10:50 am Intro to Krav Maga Class, Ages 16+
11:00-11:50 am Intro to Krav Maga Fit Class, 16+
12:00-12:50 pm Intro to Karate Class, Ages 6+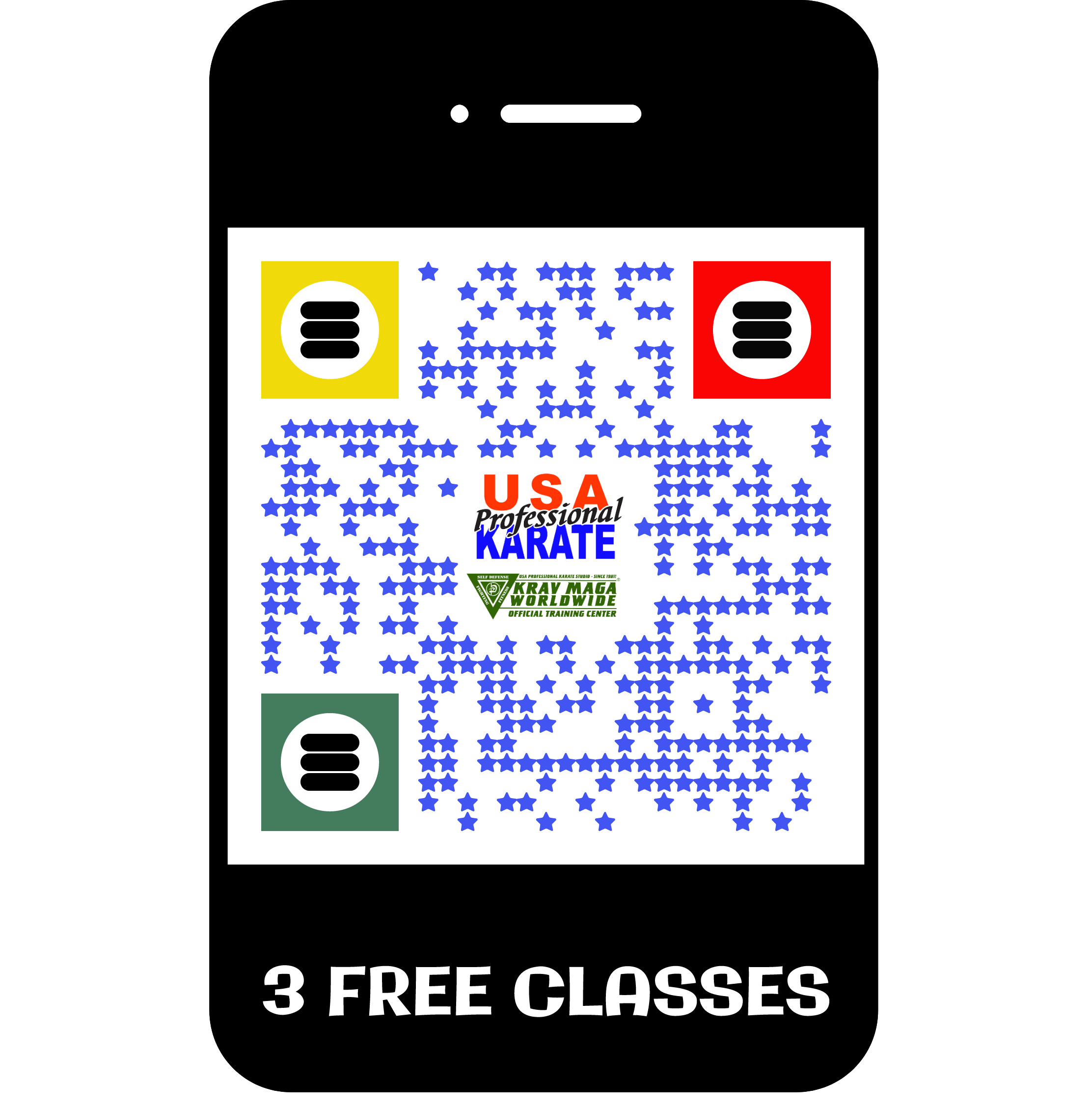 Scan the QR Code

Or Click FOR FREE CLASSES HERE
Then: Register For The Class or Classes You Want To Try!

We can't wait to see you there!